The Top 5 Surf Spots in Mexico
Mexico is a huge country, and it has a vast coastline that is packed full of great surf spots. So, we hear you ask: this must make it hard to write a guide to the quintessential top five surf spots in Mexico, then? 
Yes. Yes, it is very hard to narrow this list down as Mexico has so many great surfing locations. But we are fortunate to be based in Baja California Sur, home of the best surfing in the whole country. 
If anything we say here inspires you to explore Mexico with High Tide Los Cabos, check out our range of excursions and tours in Los Cabos (including our surfing lessons). And please get in touch if you have any questions.
5) Surfing in Costa Azul, Baja California Sur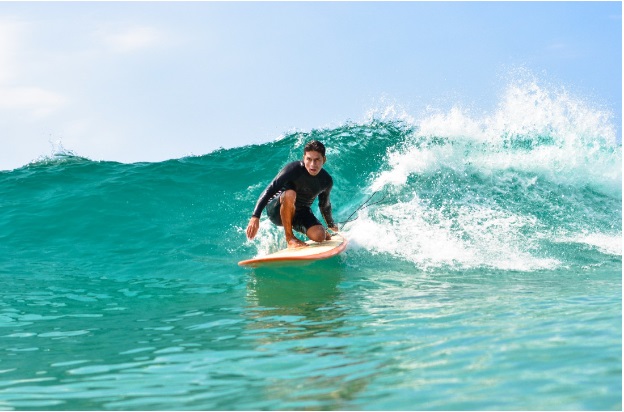 Let's get the biggest hitters out of the way first of all! Cabo needs little introduction to surfers as its reputation precedes it. We'd like to assure readers that Cabo San Lucas absolutely deserves the surf hype, but it is actually beaches both to the northeast and the northwest of Cabo that offer the best waves (depending on the time of year). 
Along the southern tip of Baja California Sur, you'll find some of the best surfing in Mexico, but there is a seasonality to the beaches. Many of the beaches here are incredible, but we prefer Costa Azul (just nearby) between mid-March and mid-November.
If you'd like a surfing lesson, consider our private surfing lesson at Costa Azul. The waves are at their best during spring and summer. Whether young or young at heart, you'll have a great time with our expert local instructors as we show you how to get the most out of the incredible waves. 
4) Surfing in Cerritos, Baja California Sur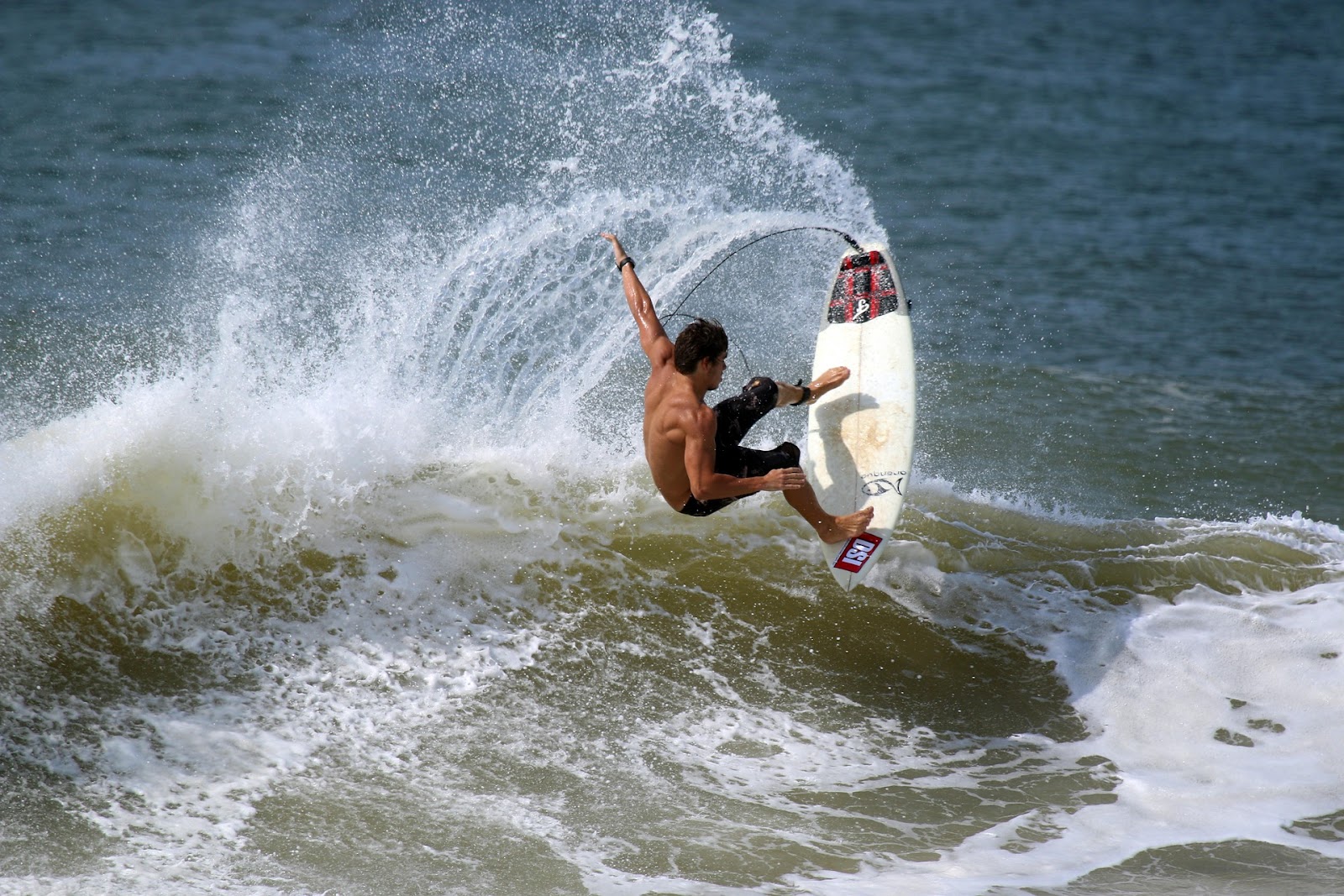 We've decided to limit the representation of Baja California Sur to two surfing spots as we could just fill this whole list with spots along the peninsula and the rest of the country wouldn't have a fair chance.
From many years living and operating in the area, we know that Cerritos offers the best Cabo surfing experience during the winter months (from November to March), which is why it's a great alternative to Costa Azul!
The waves are consistently good over the winter months, which means you can choose a day to surf and pretty much guarantee some great surfing.
Check out our private surfing lessons at Cerritos and feel free to make a booking if you're in the area. Our private lessons can be adapted to surfers of all ability levels. And if you need some additional inspiration, just Google Cerritos Beach and prepare your jaw to drop!
3) Surfing in Bahía de Todos Santos, Baja Norte
Found a little while south of Tijuana, Bahía de Todos Santos is highly regarded in the Mexican surfer scene. Part of northern Baja California, it offers California surfing at its best, but with distinctly Mexican vibes. 
This small bay provides point breaks, beach breaks, and some huge waves, making it a paradise for surfers looking for a challenge and the chance to cement their names in local legends. 
If your skills are fairly advanced and you're looking for an excellent challenge, then Bahía de Todos Santos is the place for you!
2) Surfing in Barra de la Cruz, Oaxaca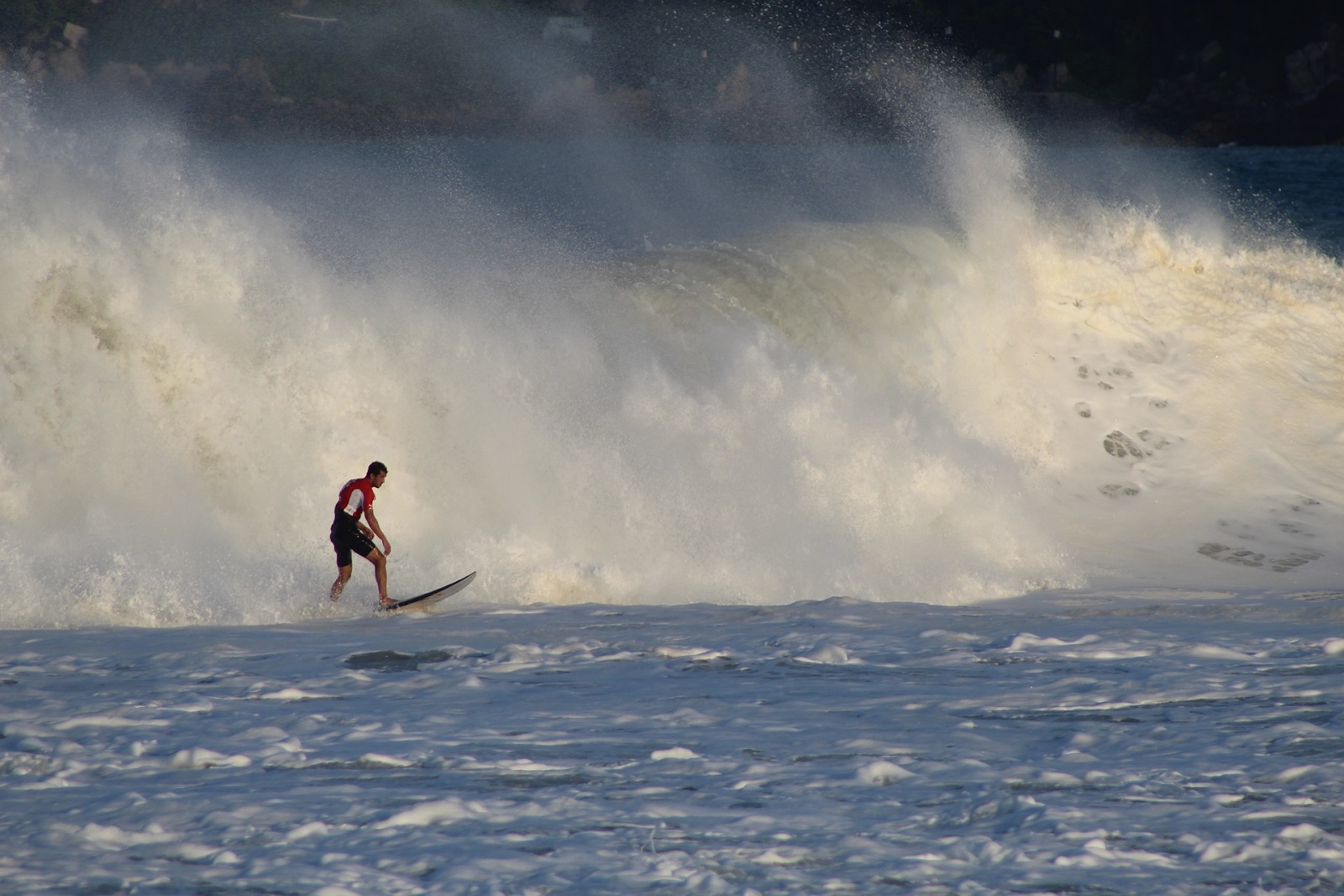 Just a little over 100km south of Puerto Escondido, you'll find Barra de la Cruz, right on the southwest coast of Mexico. The area is beautiful, but the waves are why we're really visiting…
Barra de la Cruz offers some great waves which are a little lower and more manageable than many other spots along the wild Pacific Coast. That said, these waves offer some barreling sections and even some ramps, so Barra de la Cruz certainly isn't for the faint of heart.
If you're an advanced surfer visiting Southern Mexico and you're looking for consistent and challenging surf, then Barra de la Cruz is an excellent choice.
1) Surfing in Troncones, Guerrero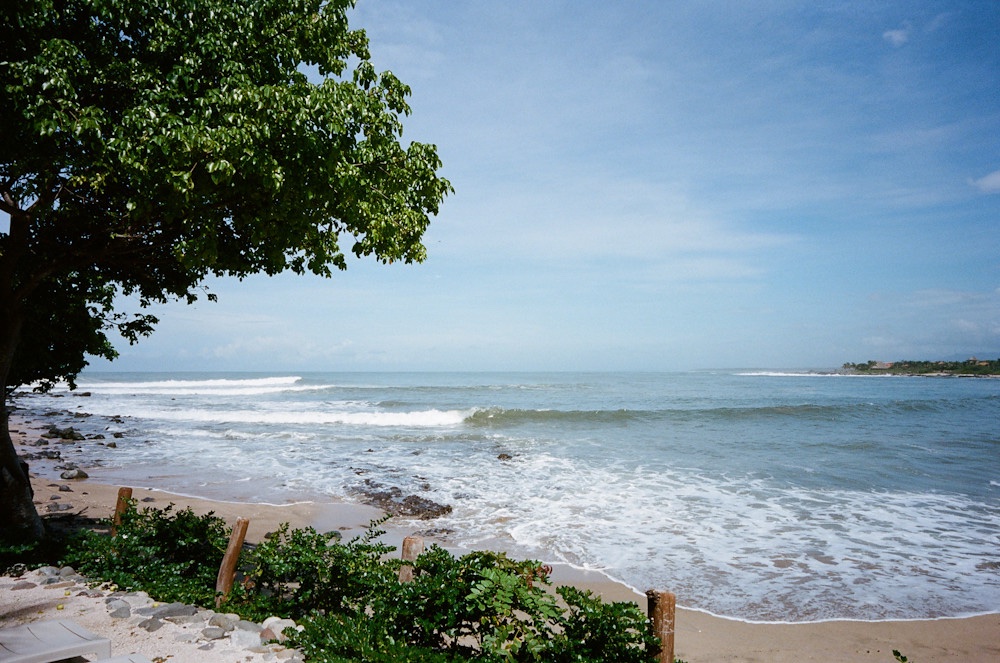 The best thing about surfing in Troncones is that it offers year-round surfing, but that isn't to say that it offers the same kind of surfing conditions all year round. We will summarize some info here, but check out Tsunami Surf for more information about surfing in the Troncones.
Between April and October, hurricanes in the southern hemisphere send huge waves to the Troncones area, offering up some truly epic surfing. Occasionally, the storms get a little too strong, making the waters too rough to surf, but this is fairly rare.
And if you're looking for gentler, more picturesque surfing conditions, consider visiting the Troncones area between November and March. The weather is stunning and the waist-high waves provide more than enough to get going. 
The water here averages around 79°F (26°C), which means that there's no need for a wetsuit. It also means that you can stop and enjoy a spot of sunbathing after you've tried out your best moves on the water. 
There are far too many great surfing spots along Mexico's vast coastline to possibly cover in one short guide. You could write an entire guide book and you'd still have to leave some great surfing locations on the cutting room floor. 
We hope that this guide at least helped you add one or two excellent Mexican surf spots to your great surfing bucket list. And if you choose one of our tours we mentioned above, please feel free to get in touch if you'd like to ask more questions.