Best Beaches in Baja California Sur
The magnificent stretch of Mexican peninsula, Baja California, is a region blessed with stunning landscapes and diverse wildlife. But it is the beautiful beaches along the Pacific coastline that attract so many beach lovers and adventurers to its shores each year.
From pristine white sands to rugged coastal cliffs, Baja California's beaches offer a range of natural beauty with some of the best of those found along the southern tip of the peninsula in Los Cabos.
These two towns, Cabo San Lucas and Cabo San José, offer vastly different experiences of beach life. Cabo San José is the sleepy half of this duo, bringing traditional Mexican charm, pretty pastel buildings, and a paradise for surfers. Our surfers guide to Cabo San Jose explains more!
Cabo San Lucas is the more lively town with a bustling marina. Explore the best of Cabo San Lucas with our traveler's guide.
Here we'll explore some of the best beaches that make Baja California a must-visit destination for beach enthusiasts.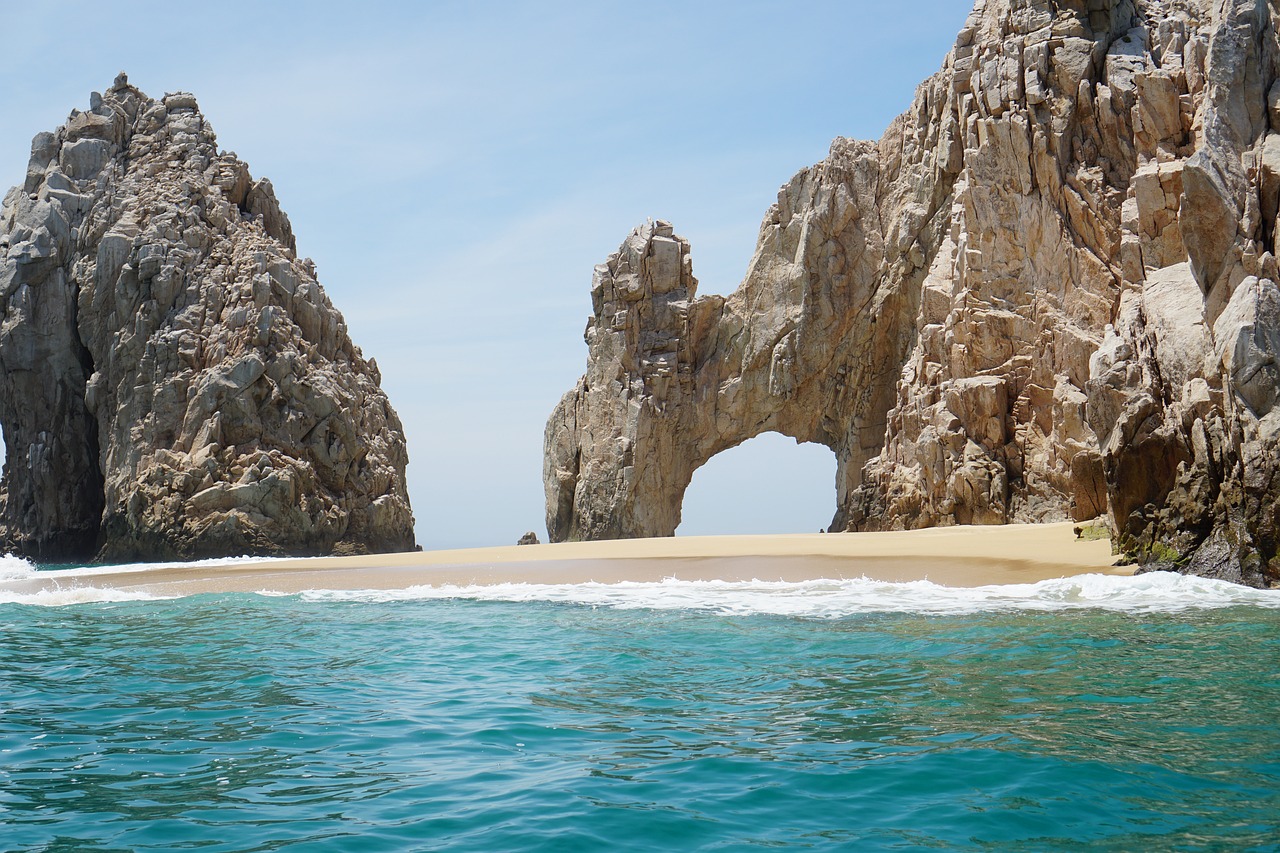 Playa del Amor (Lover's Beach) – Cabo San Lucas
Baja's most famous beach is a stunning and secluded paradise. You'll find it adjacent to the arch of Cabo San Lucas – a beautiful granite rock formation known locally as 'El Arco' that is accessible by boat, kayak or paddle.
This beach is perfect for couples seeking a serene and romantic ambiance on holiday, providing idyllic soft sands and clear water. It is often visited alongside its neighboring beach partner, Divorce Beach, which contrasts with a rugged landscape and imposing waves.
After exploring the two beaches, couples can enjoy a romantic meal at the great selection of eateries in the area. Explore our guide to the 10 best restaurants in Cabo San Lucas to narrow down your search for the perfect dining experience!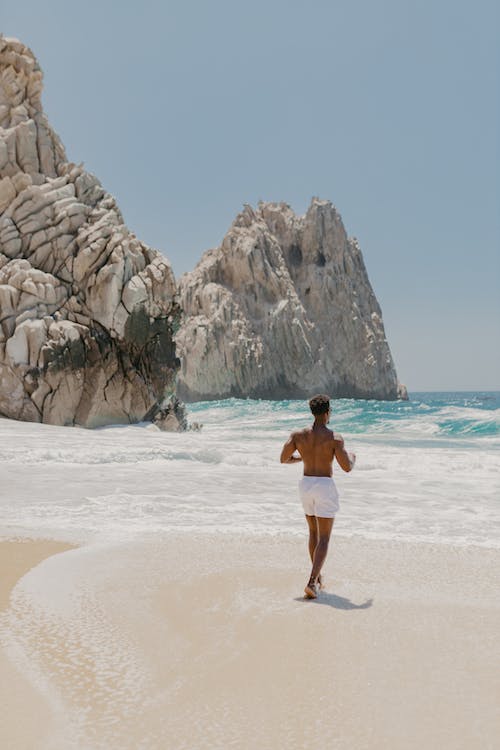 Medano Beach – Cabo San Lucas
If you're looking for something more lively, Cabo San Lucas has another beach that is very popular with guests and locals alike. Medano Beach offers a real party atmosphere and is filled with beachfront bars and watersport activities, making it the ideal place for people-watching!
Medano offers an unforgettable experience to both thrill-seeking travelers coming for parasailing and jet skiing, and also for families looking to enjoy the golden sands and tasty seafood. The stunning view of El Arco adds to the allure.
Bahia Concepción – Mulegé
Regarded by visitors as a hidden gem of the Baja area, this striking bay within a bay on the Sea of Cortez boasts some of the most pristine beaches and secluded coves. Here you will find Posada Concepción, Playa Escondida, Playa Los Cocos, Playa El Burro, Playa El Coyote, Playa Buenaventura, and Playa Santispac.
Visitors can take advantage of the many beachfront campsites, sleeping under the stars after spending the day exploring the rich marine life and tranquil swimming spots. Things wind down here at about 9pm, which is ideal for those looking for a slower pace.
Playa Santispac – La Paz
Located in Bahía Concepción, this beach is a must-visit for those looking for postcard-esque natural beauty. With calm, shallow waters and boasting only a small selection of vendors, Playa Santispac provides an untouched beach experience.
Campers rejoice! Traveling by RV couldn't be easier at Playa Santispac – a favorite spot among those seeking a relaxing destination in the lap of nature.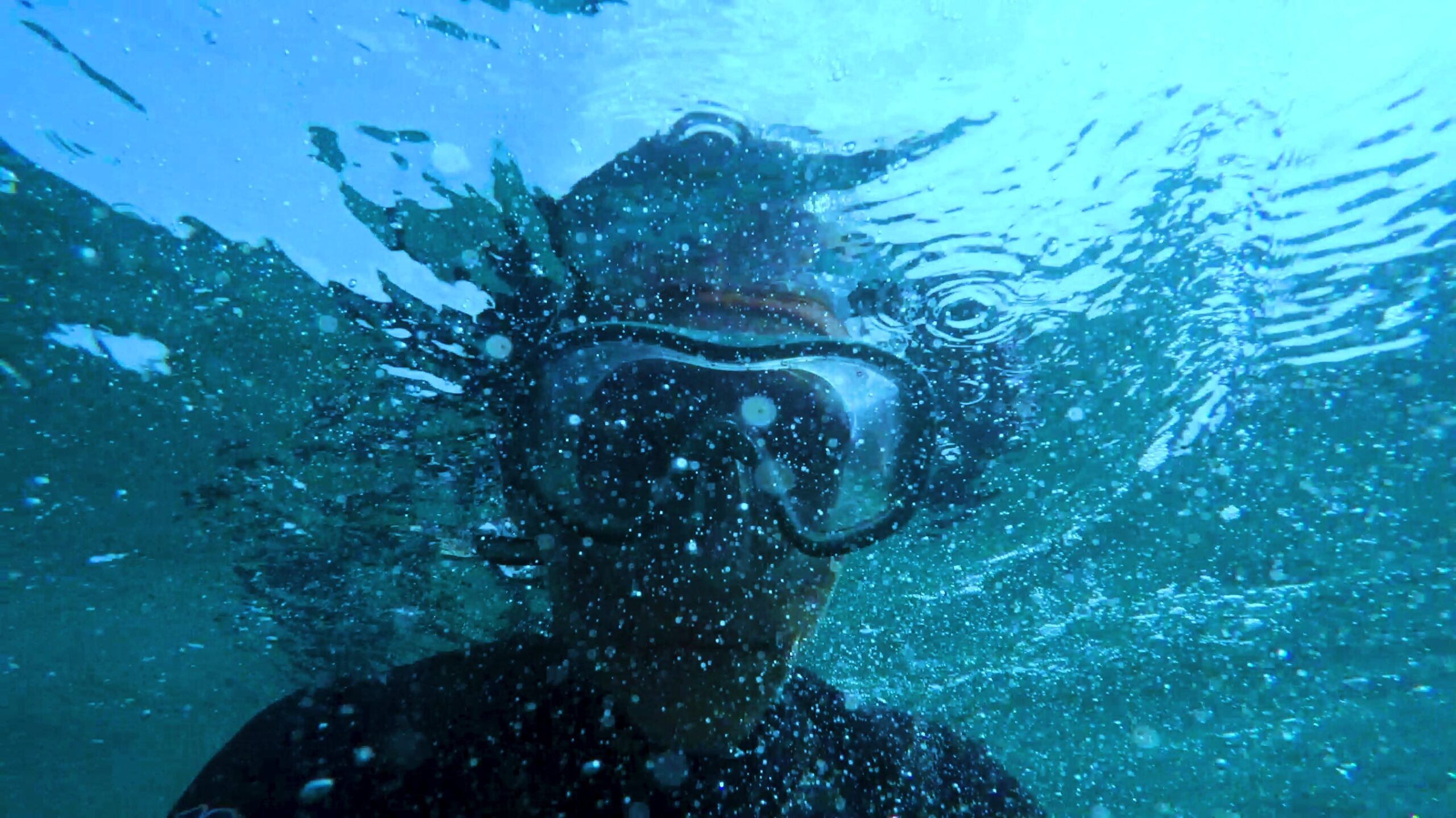 Chileno Beach – Cabo San Lucas
Snorkeling and diving enthusiasts flock to this beach year after year in search of a wide array of captivating marine life, including tropical fish and coral reefs. Its tranquil waters make it one of Los Cabos' most suitable beaches for novice swimmers.
Families will also be happy with its plentiful amenities including restrooms, palapas and a variety of food vendors.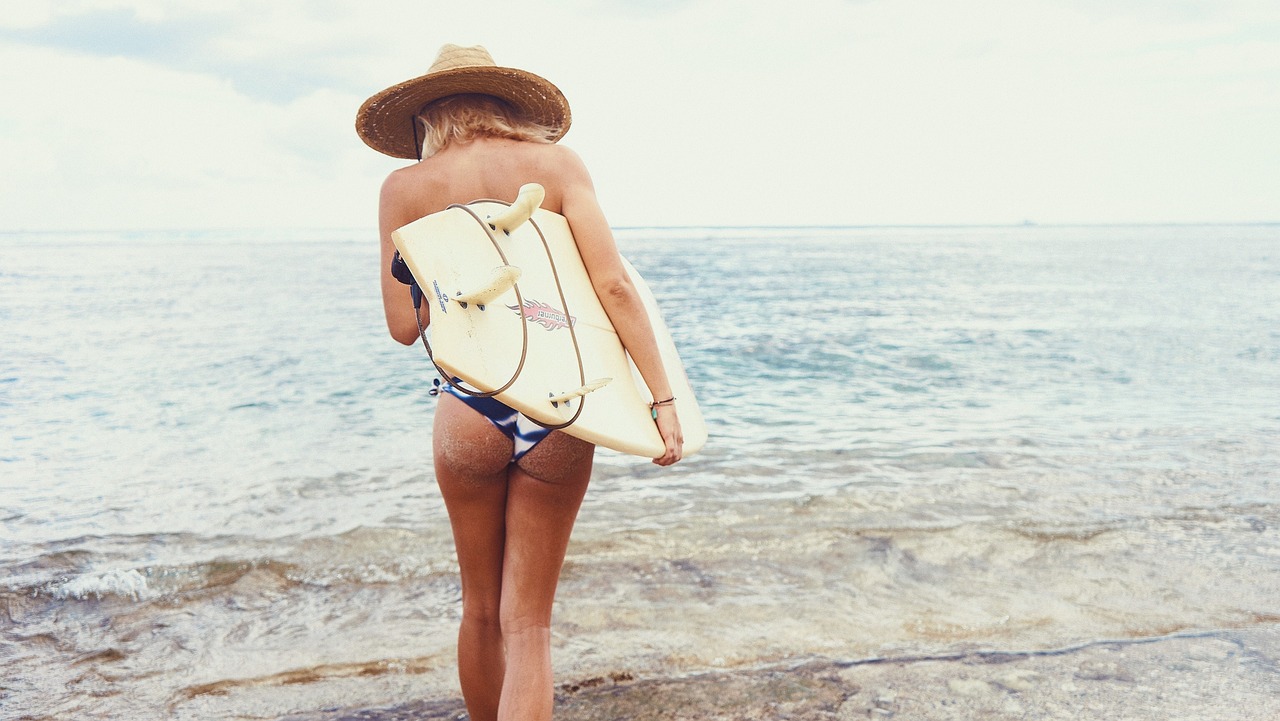 Costa Azul – Cabo San José
You can count on awesome waves and a beautiful stretch of sand at Cabo San José's popular Costa Azul beach. A perfect place to bring your board for seasoned surfers, and also an excellent destination for a private surfing lesson with High Tide Los Cabos!
What better souvenir from your trip to the Baja California peninsula than the ability to ride the waves?
Playa Balandra – La Paz
Nestled near the town of La Paz, Playa Balandra is an idyllic lagoon known for its turquoise waters and soft sand. The shallow depth and gentle waves make it perfect for families with young children.
Nature lovers will appreciate the protected area of Balandra with diverse flora and fauna surrounding the lagoon.
Playa Pichilingue – La Paz
Visitors are drawn to Playa Pichilingue for adventure and sight-seeing, as well as the clear waters and golden sand expected from this peninsula. So pack the camera, sunscreen and pesos for a day of adventure!
Fishing trips and boat tours are plentiful and daily ferries can take you to the stunning Isla Espíritu Santo, a UNESCO World Heritage Site and biodiversity hotspot.
Baja California's Pacific coastline is a paradise on Earth that caters to all. Beach lovers seeking adventure, serenity, or a vibrant party atmosphere can choose from a wide array of beaches.
Los Cabos in particular offers some of the most tranquil lagoons, which are sure to live long in the memory of visitors. The sunsets here are undoubtedly world-class too, with the area coming to life with vibrant shades of orange, red and yellow along the shores of the Sea of Cortez.
With High Tide Los Cabos, you can add more adventure to your vacation in Mexico, taking the hassle out of planning activities and leaving you to enjoy the experience, knowing all is taken care of.
Be sure to read more about our adventure tours in Los Cabos to see how we can take your vacation up a notch.