10 Must-Try Restaurants in Los Cabos, Mexico
Los Cabos, located at the southern tip of Baja California, is known for beautiful beaches, vibrant nightlife, and an exceptional culinary scene. Discover 10 must-try restaurants in Los Cabos that showcase the diverse and delicious offerings in this captivating coastal region!
With an abundance of fresh seafood, Mexican flavors, and international influences, Los Cabos offers a gastronomic adventure that is sure to delight foodies from all over the world. 
We love unwinding over an authentic local meal after a day of adventure tours in Los Cabos. So, if you want to build up an appetite, join High Tide Los Cabos for excursions across San José del Cabo and Cabo San Lucas. Just get in touch to find out more!
But for now, here is our top 10 list of must-try restaurants in Los Cabos. Our mouths are already watering…
1. Enjoy Farm-to-Table Food at Flora's Field Kitchen, San José del Cabo
Nestled in the picturesque foothills of the Sierra de la Laguna Mountains, Flora's Field Kitchen is a farm-to-table restaurant that serves up an exquisite blend of Mexican and Mediterranean cuisine. 
The menu revolves around the use of fresh, organic produce sourced from their very own farm, ensuring that every dish is a testament to the beauty of locally sourced ingredients. 
The ambiance is relaxed, with open-air seating overlooking the fields and gardens. Don't miss their wood-fired pizzas, garden-fresh salads, and delectable cocktails.
2. Taste Iconic Mexican Cuisine at Edith's, Cabo San Lucas
Edith's is an iconic restaurant in Los Cabos, renowned for its classic Mexican seafood and steaks with a Guerreran flair. The restaurant's charming palapa-style setting, with views of the sea and the iconic El Arco rock formation, creates an unforgettable dining experience. 
Their seafood is caught daily, guaranteeing the freshest flavors in dishes like fish 'Veracruz' style and steamed lobster. For a special treat, try the tequila menu featuring an array of local and international brands.
3. Embrace La Lupita Taco & Mezcal's Rustic Chic, San José del Cabo  
For an authentic taste of Mexico, La Lupita Taco & Mezcal is the place to be. This charming and casual eatery in Cabo San Lucas is dedicated to the art of crafting exquisite tacos and showcasing a wide variety of mezcal options. 
The menu features an array of taco fillings, including fish, shrimp, pork, and vegetarian options. The bold flavors of their salsas and the extensive mezcal collection make it a must-visit for those seeking a traditional Mexican culinary experience.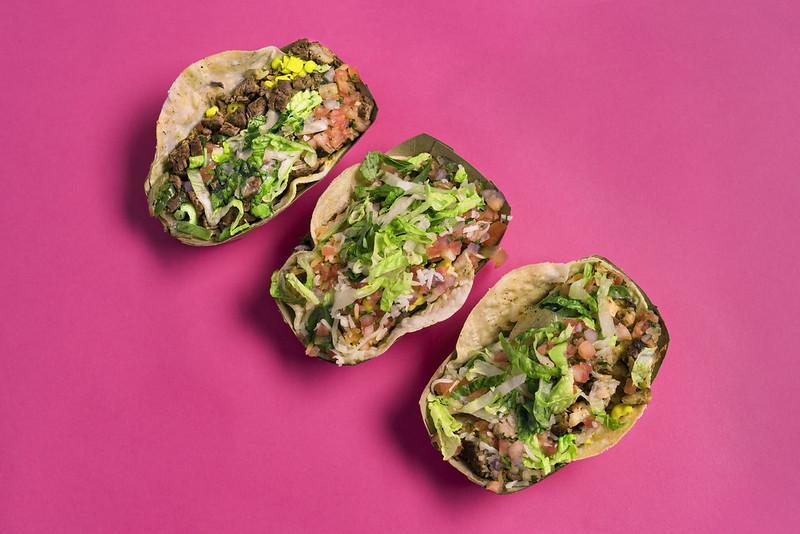 4. Sample Street Food at Tacos Gardenias, Cabo San Lucas
Tacos Gardenias, a modest street-side eatery, embodies the spirit of Baja California's street food culture. Known for its fish tacos, shrimp tacos, and ceviche tostadas, it offers a taste of authentic, affordable, and delicious Mexican fare. 
You can savor your tacos while sitting under a palapa roof and enjoying the laid-back atmosphere. Tacos Gardenias is a hidden gem that serves as a perfect example of how some of the best culinary experiences in Los Cabos are found in unassuming places.
5. Indulge in Innovative Japanese Food at Nicksan, Los Cabos 
Nicksan is a Japanese restaurant with a reputation for outstanding sushi and sashimi. With locations in Cabo San Lucas and San Jose del Cabo, this restaurant blends the best of both worlds, offering a diverse menu with fresh, high-quality seafood. 
The innovative and beautifully presented dishes make Nicksan a favorite among locals and visitors alike. Don't miss their signature rolls and extensive sake selection.
6. Dine and Discover the Ocean at Manta, Cabo San Lucas
Manta, located at The Cape Hotel, is a chic and modern restaurant offering a fusion of Mexican and Pacific Rim flavors. The restaurant is known for its bold and inventive dishes, expertly combining local seafood with global influences. 
The open kitchen and stunning views of the ocean make for a captivating dining experience. Signature dishes include coconut curry soup and fish tempura tacos, showcasing the talents of celebrated chef Enrique Olvera.
7. Be Amazed at Acre, San José del Cabo   
Acre is a unique dining experience set within a 25-acre farm and lush botanical garden, just a short drive from San José del Cabo. The restaurant is renowned for its modern Baja-Mediterranean cuisine and its commitment to sustainable and organic practices. 
Acre's menu offers a variety of dishes, from wood-grilled octopus to roasted chicken, all prepared with locally sourced ingredients. The tranquil atmosphere and chic design of the restaurant create a magical setting for a memorable meal.
8. Dine on Fresh Fish at El Farallon, Cabo San Lucas
Perched on the cliffs of the Waldorf Astoria Los Cabos Pedregal, El Farallon is a spectacular restaurant with a stunning view of the Pacific Ocean. 
The restaurant specializes in seafood, particularly fresh catches of the day. Guests can select their own fish from a display of the day's offerings, which are then prepared to perfection. 
The ambiance is enhanced by the sound of crashing waves and torch-lit dining, making it a romantic and unforgettable dining destination.
9. Enjoy Classy Classics at Comal, Cabo San Lucas
Comal, located at the luxury resort Chileno Bay Resort & Residences, is a fine dining restaurant offering an elegant twist on traditional Mexican cuisine. 
The menu showcases the rich culinary heritage of the region with a contemporary flair, featuring dishes like mole-smothered chicken and lobster tacos. 
The restaurant's design is modern and upscale, complemented by the beautiful views of Chileno Bay. It's the perfect place to savor gourmet Mexican cuisine while surrounded by stunning landscapes.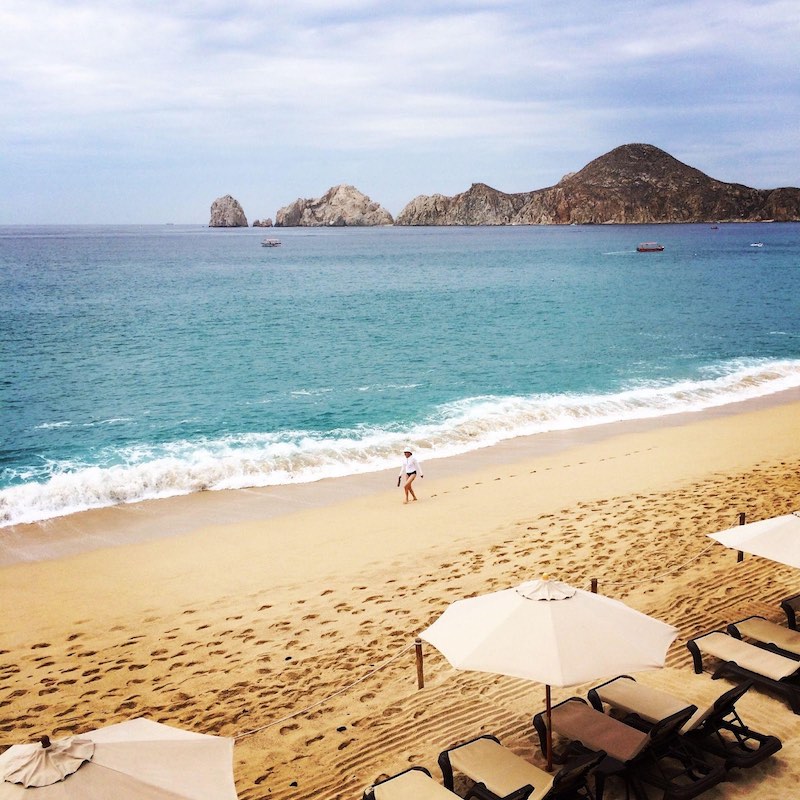 10. Go Authentic at Maria Corona, Cabo San Lucas
For an authentic taste of traditional Mexican cuisine, Maria Corona is an exceptional choice. This restaurant, located in the historic downtown area of Cabo San Lucas, offers a menu that celebrates the flavors of Mexico. 
From mole dishes to tamales, you'll find an array of regional specialties that will satisfy your cravings for classic Mexican fare. 
The charming courtyard setting and live mariachi music enhance the overall dining experience, making Maria Corona a must-visit for those looking to savor the essence of Mexican culture through its cuisine.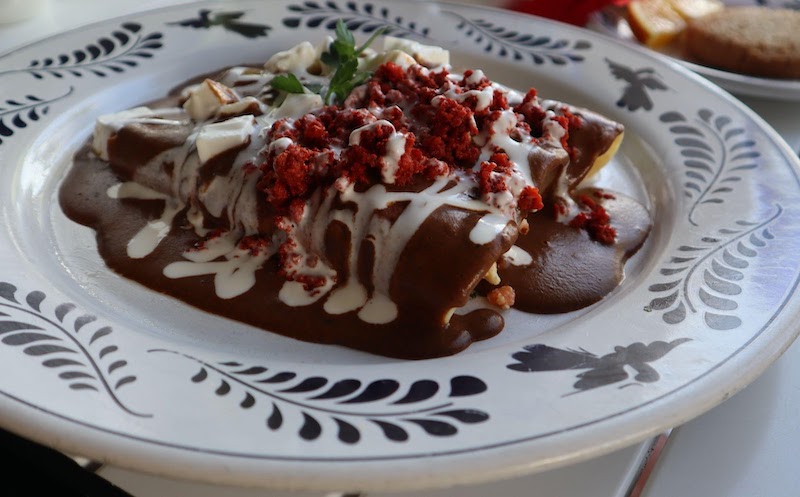 As you can see, Los Cabos is a food lover's paradise! These 10 must-try restaurants provide a glimpse into the range of options available in this exciting culinary scene that combines traditional Mexican flavors with international influences. 
Whether you're looking for an intimate dinner or a lively beachfront experience, Los Cabos has something to offer every palate. And, in between your tastebuds' adventure, you can enjoy group or private tours of Los Cabos with us! 
Surf, hike, off-road, and more — the choice is yours! Just get in touch to start planning your Los Cabos activities or read our Guide to Planning a Trip to Los Cabos for more information.