The Best Hiking in Cabo San Lucas, 2023
Hello, fellow nature lovers. If you're looking for an adventure-filled trip that offers breathtaking views and a chance to reconnect with the great outdoors, you've come to the right place. Cabo San Lucas, situated on the southern tip of Mexico's Baja California Peninsula, is a dream destination for hikers. 
The rugged terrain, crystal-clear waters, and stunning landscapes make for a perfect hiking experience unlike any other. As avid hikers, we've explored every nook and cranny of this beautiful destination, and we're excited to share with you the best hiking spots in Cabo San Lucas and its nearby areas. 
Get ready to pack your bags, lace up your boots, and embark on an unforgettable journey to discover the best hiking in Cabo San Lucas in 2023!
And if you're looking for activities and experiences while enjoying a vacation in Baja California Sur, browse our Fun Excursions & Tours selection in Los Cabos.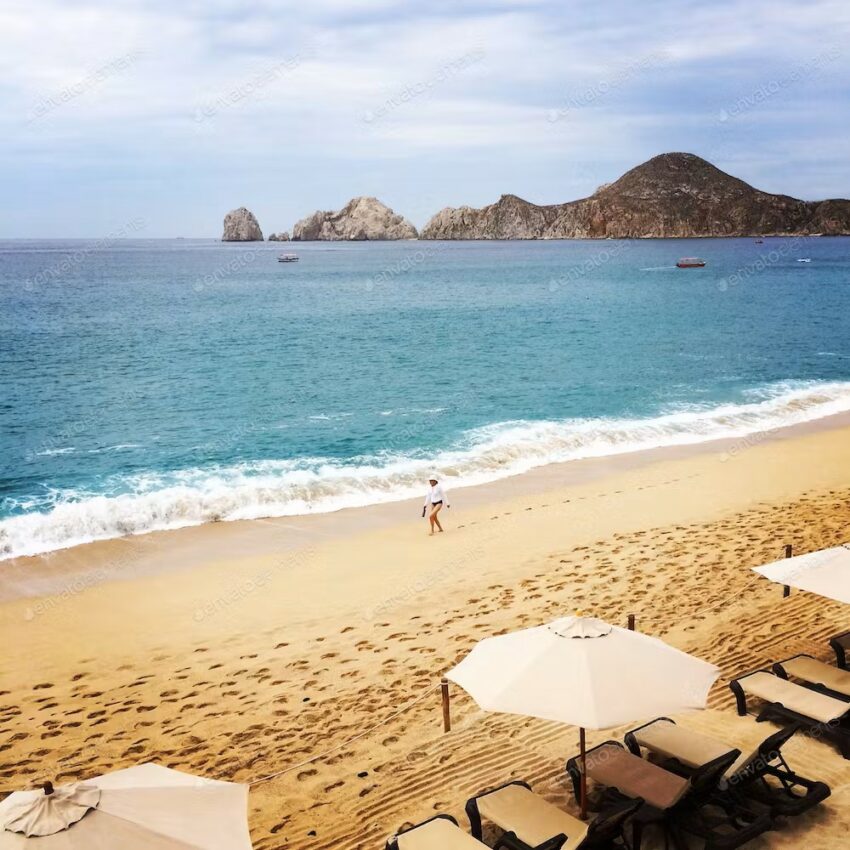 What Makes Los Cabos Perfect for Hiking…
Cabo San Lucas is a fantastic destination for hiking enthusiasts. With a diverse range of terrains, from rugged mountain trails to coastal paths, this region offers something for everyone. 
The place's unique geography and natural beauty make it a haven for outdoor enthusiasts, especially hikers. The stunning landscapes of Cabo San Lucas, including its towering mountains, sparkling seas, and breathtaking desert scenery, provide a perfect backdrop for hiking adventures. 
The area has numerous hiking trails, each offering unique challenges and rewards. Hiking in Cabo San Lucas is also an excellent opportunity to experience the region's diverse flora and fauna, including rare species of plants and animals found only in this part of the world.
Beyond the hiking trails themselves, Cabo San Lucas and its surrounding areas offer a range of outdoor activities and amenities that are perfect for hikers. From beachside resorts and world-class restaurants to local markets and cultural attractions, there's always something to do when you're not out on the trails.
Whether you're an experienced hiker looking for a challenging climb or a beginner looking for a leisurely stroll, Cabo San Lucas is the perfect destination for your next hiking adventure.
And if you want to partake in some seaside activities while you're here, you may want to consider joining us for our Cabo Surf Lessons at Cerritos or Guided Los Cabos Stand Up Paddle Boarding Tour.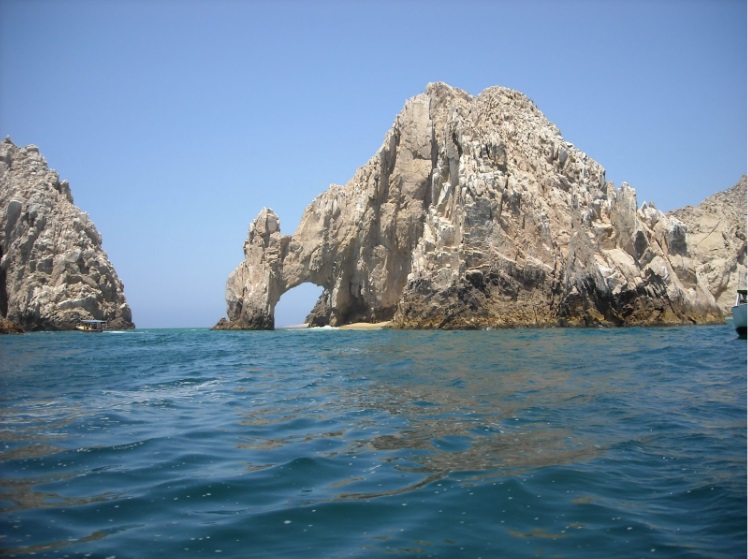 The Best Hiking Trails in Cabo San Lucas
Below are three of our very favorite hiking options for when you're in Los Cabos!
Pedregal de Cabo San Lucas Trail
Pedregal de Cabo San Lucas Trail is a challenging hike that takes you up steep inclines and over rocky terrain, providing sweeping views of the city and surrounding landscape. The trailhead is located in the upscale Pedregal neighborhood, and the hike is best done early in the morning or late in the afternoon to avoid the heat. Despite the difficulty, the trail is well worth the effort, with beautiful vistas of the Pacific Ocean and stunning desert landscapes.
Cerro del Vigía Trail
Cerro del Vigía Trail is a moderate hike that takes you to the top of Cerro del Vigía, a hill located in the heart of Cabo San Lucas. The trail is relatively short but steep, with plenty of switchbacks and rocky terrain. At the top, you'll be rewarded with panoramic views of the city, the marina, and the surrounding mountains. The hike is wonderful at sunset when the sky turns shades of pink and orange.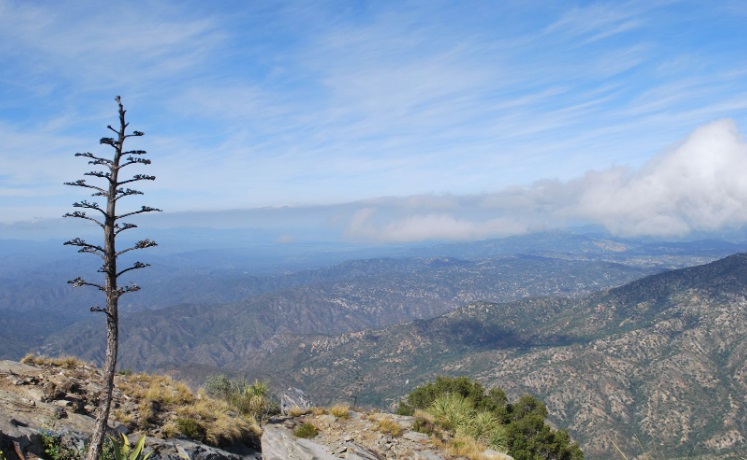 Sierra de la Laguna Biosphere Reserve
Sierra de la Laguna Biosphere Reserve is a vast area of protected wilderness that offers some of the region's most challenging and rewarding hikes. With a network of trails that wind through canyons, forests, and mountains, this reserve is a paradise for experienced hikers looking for a true adventure. 
The trails are well-marked, but the terrain can be steep and rocky, so it's essential to come prepared with sturdy hiking boots and plenty of water. Along the way, you'll encounter stunning waterfalls, pristine streams, and unique flora and fauna found only in this special place.
Best Hiking Spots in Areas Near Cabo San Lucas
Now, we select some of our favorite hiking areas close to Cabo San Lucas. If you'd like to tour a unique hiking destination with expert local guides, we recommend our Private Guided Hiking Tour in Fox Canyon.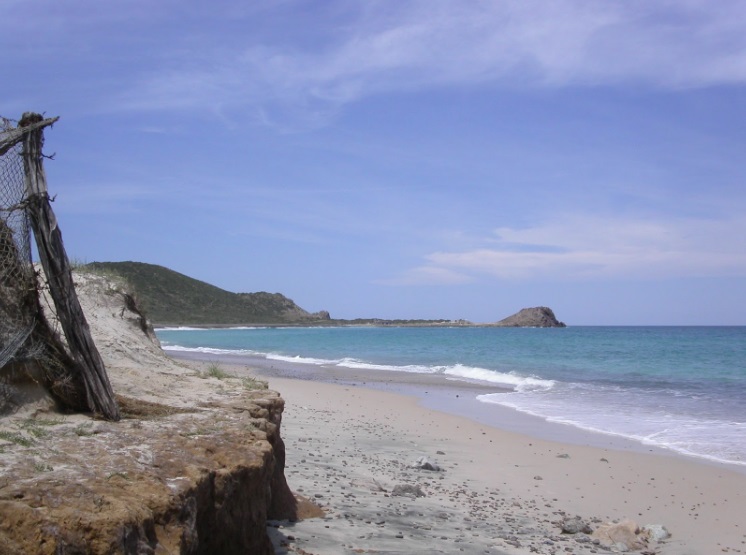 Cabo Pulmo National Park
Cabo Pulmo National Park is located about 60 miles east of Cabo San Lucas and is a must-visit destination for hikers looking to experience some of the most spectacular natural landscapes in the region. 
The park has a stunning coral reef system, which can be explored through diving and snorkeling. The hiking trails in the park lead visitors through picturesque desert landscapes and up to stunning panoramic viewpoints. The trails vary in difficulty, making it an ideal destination for hikers of all levels.
We visit this amazing area on our Private Cabo Pulmo Jeep Tour.
The San José del Cabo Estuary and Bird Sanctuary
The San José del Cabo Estuary and Bird Sanctuary is a beautiful natural area just a few miles from downtown San José del Cabo. The estuary is home to various bird species, making it an excellent destination for birdwatchers. 
Several hiking trails in the area lead through lush vegetation and over footbridges, providing stunning views of the surrounding landscape. The trails are easy to navigate and suitable for hikers of all ages and abilities.
Todos Santos and Sierra de la Laguna
Todos Santos and Sierra de la Laguna are located about an hour's drive north of Cabo San Lucas and are a hiker's paradise. The charming town of Todos Santos serves as a gateway to the Sierra de la Laguna mountain range, which offers a wide variety of hiking trails through pine forests, lush canyons, and rocky terrain. 
The area is also home to several waterfalls and natural pools, perfect for a refreshing swim after a long hike. The trails range in difficulty, from easy strolls to challenging climbs, making it a destination suitable for hikers of all levels.
You can discover Todos Santos with High Tide Los Cabos by joining our Private Jeep Tour to Todos Santos.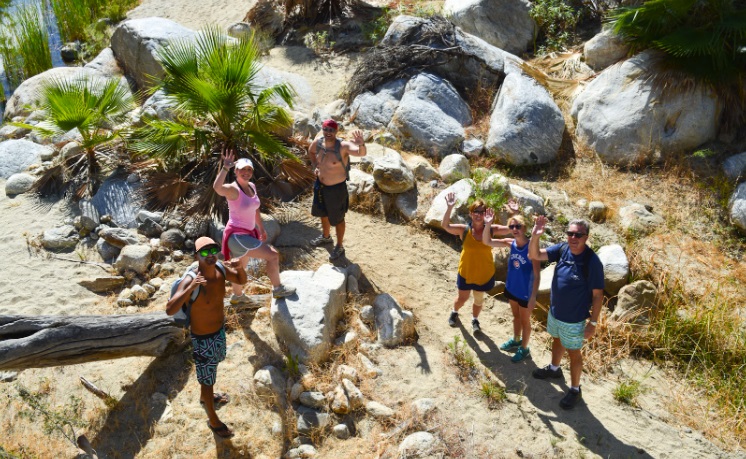 Tips for Hiking in Cabo San Lucas
When preparing for a hike in Cabo San Lucas, it's essential to bring and wear appropriate clothing and gear. Light, breathable clothing is ideal, with sturdy hiking boots and a hat to protect from the sun. Bring plenty of water and snacks to keep you energized during the hike. Sunscreen and insect repellent are also recommended.
It's important to take safety precautions while hiking in Cabo San Lucas. Always hike with a partner or in a group, and let someone know where you are going and when you plan to return. Bring a map or GPS device and stay on designated trails. Be aware of your surroundings and watch for wildlife, including snakes and scorpions. If you encounter a wild animal, give it plenty of space and do not approach it.
The best time to go hiking in Cabo San Lucas is during the cooler months, from November to April. The weather is typically mild and pleasant, with temperatures ranging from the mid-60s to mid-80s Fahrenheit. Avoid hiking during the hottest parts of the day, typically from 11 a.m. to 3 p.m. During the rainy season, from July to October, trails can be muddy and slippery, so use caution and check weather conditions before heading out.
Begin Your Los Cabos Hiking Adventure!
Cabo San Lucas and its surrounding areas offer some of the best hiking experiences in Mexico, with various trails to suit hikers of all levels. From the stunning vistas of El Arco de Cabo San Lucas and Pedregal de Cabo San Lucas to the lush landscapes of Sierra de la Laguna and Cabo Pulmo National Park, there's no shortage of natural beauty to discover. 
With its mild climate, breathtaking scenery, and diverse terrain, Cabo San Lucas is a must-visit destination for hikers exploring the great outdoors.
Be sure to browse our Private Los Cabos Excursions before you go and get in touch with any questions.