10 Best Restaurants in Cabo San Lucas
There's no better way than connecting with a destination's local culture than through its food, especially when that cuisine is Mexican! From traditional dishes to seafood tacos, Cabo San Lucas has a delicious array of restaurants waiting for you to explore.
So, if you're looking for a list of Cabo San Lucas's 10 best restaurants, we've got you covered! On our virtual mouthwatering tour of the area's food scene, we'll cover light bites to high-end meals. Run by Cabo San Lucas locals, our recommendations put Mexican cuisine front and center.
At High Tide Los Cabos, we love nothing more than giving visitors a taste of local life through our adventure tours of Los Cabos. Our professional, friendly team takes travelers to get up close and personal with the landscape, through hiking, kayaking, surfing, and more!
Suitable for travelers of any age, our activities welcome anyone looking to learn how to surf, dive, snorkel, stand-up paddle board, or improve their existing skills on Baja Sur California's world-class beaches. If you'd like to hear a little more about what we do, get in touch. 
But for now, let us tickle your tastebuds with some of Cabo San Lucas's best restaurants.
1. Taste a Blend of Peru and Mexican at Manta, Cabo San Lucas
This restaurant located at The Cape (a Thompson hotel) is a perfect blend of Mexican and Peruvian flavors, served with a side of stunning ocean views. The prices may be a bit high, but hey, you're paying for the experience. 
Make sure to try their sea bass with mole negro or octopus with ají panca — they're worth every penny! Enjoy these fabulous fusion dishes as the sound of the ocean waves laps the beach in the background.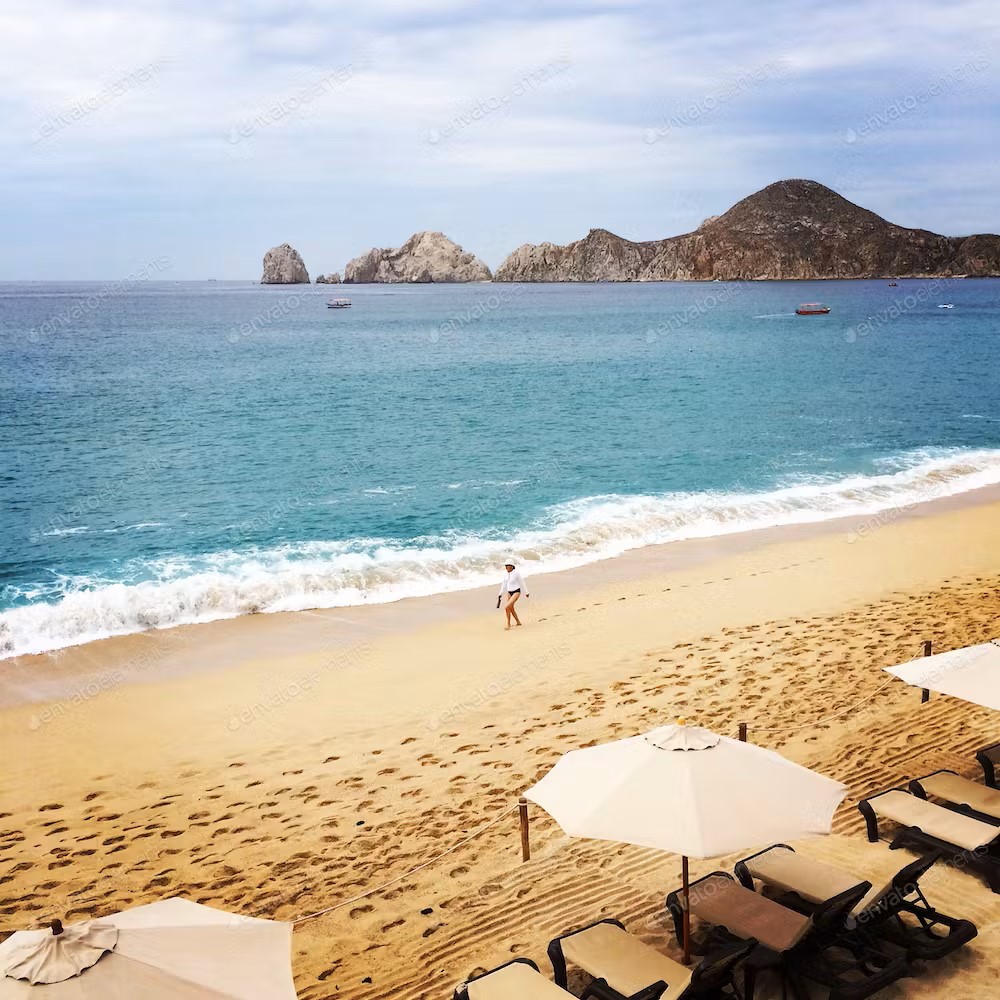 2. Enjoy Traditional Flavors at Edith's, Cabo San Lucas
Are you looking for some traditional Mexican fare? Look no further than Edith's, located right on Medano Beach! The seafood soup is perfect for those chilly Cabo evenings, while the whole red snapper is always a crowd favorite.
The chefs are pros here, serving up the cuisine of Baja California with a Guerreran flair in a beautiful setting. This local landmark has been running for over three decades and, when you visit, you'll see why!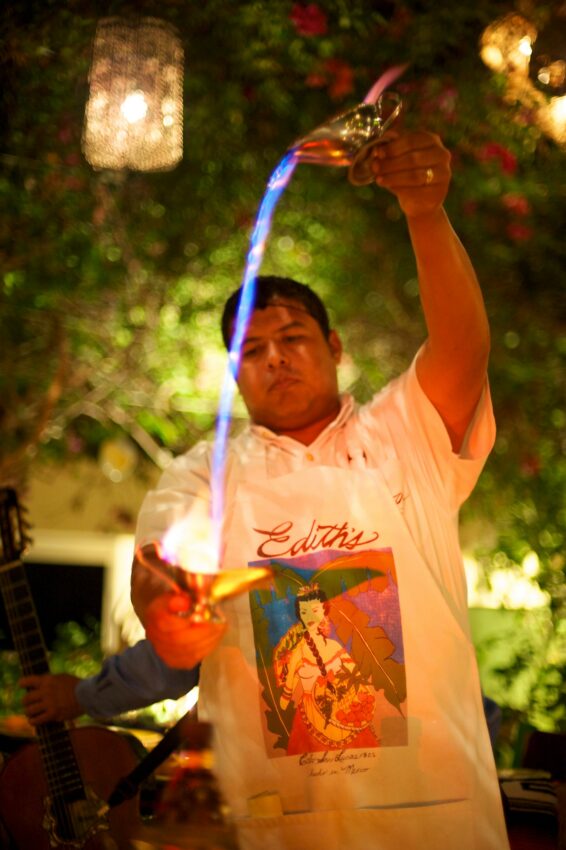 3. Soak Up the View at Sunset Monalisa, Cabo San Lucas
If you're looking for a restaurant with a view, Sunset Monalisa is the place to be. Their Italian-Mexican fusion cuisine is sure to leave you feeling satisfied, albeit with a lighter wallet. 
Don't miss their beef tenderloin with truffle sauce or the lobster risotto – they're to die for! Paired with the views from the sprawling terrace overlooking the deep ocean, you'll never want to leave.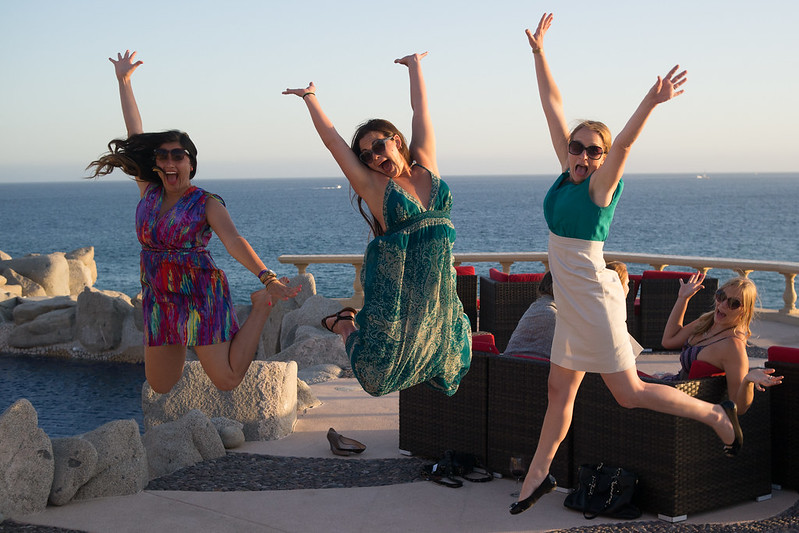 4. Head to the Heart of Cabo San Lucas at Los Tres Gallos
This downtown gem offers authentic Mexican cuisine that's both delicious and affordable. The chiles en nogada and mole chicken are some of the favorites among locals and tourists alike. Plus, the colorful decor makes for the perfect Instagram shot!
5. Eat Sustainably and Deliciously Flora Farms, Cabo San Lucas
Farm-to-table restaurants are all the rage these days, and Flora Farms is one of the best in Cabo. Their wood-fired pizza and roasted chicken are perfect for sharing with friends, and you can feel good knowing that you're supporting sustainable agriculture practices.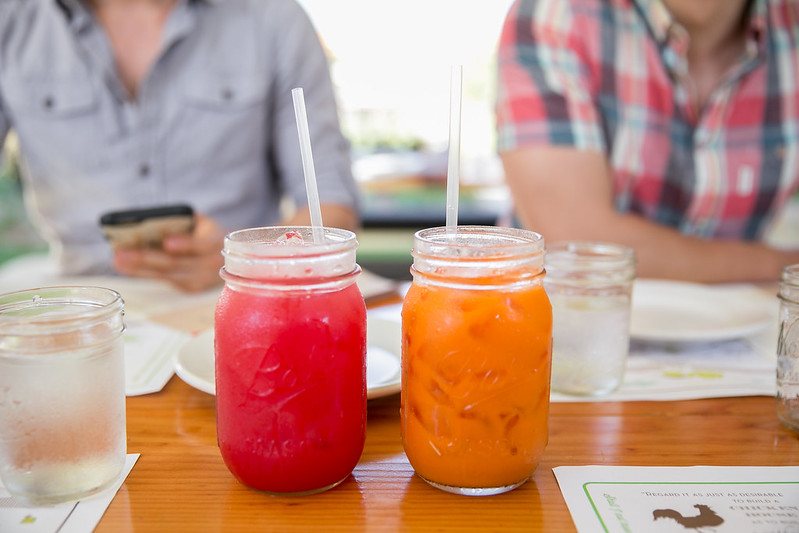 6. Feel Fancy at El Farallon, Cabo San Lucas
El Farallon, located at the luxurious Resort at Pedregal, is the perfect place to treat yourself to a fancy seafood dinner. The legendary ocean-to-table menu includes a delicious seafood platter and lobster tails that are sure to impress your tastebuds.
This is one of the high-end restaurants on our list, so things can get a little pricey. But, if you're in Cabo San Lucas for a special occasion, this dramatic vista and candlelit dining is a wonderful experience.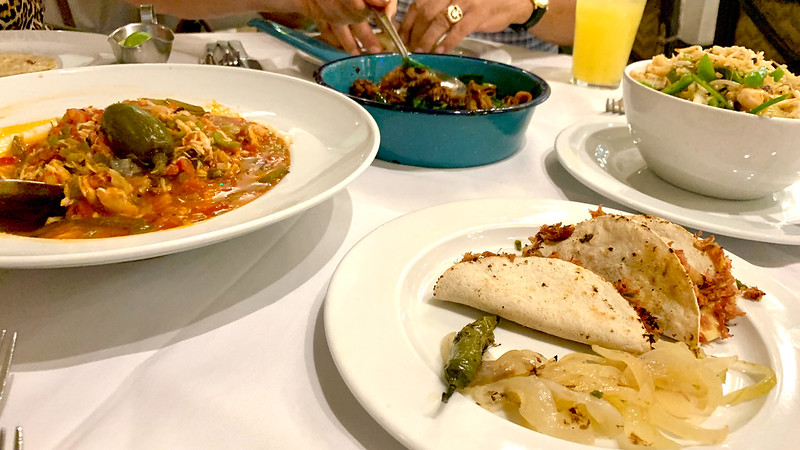 7. Unwind at The Office, Cabo San Lucas
This beachfront restaurant on Médano Beach is known for its lively atmosphere and delicious seafood dishes. The grilled octopus and ceviche are perfect for a light lunch, while the margaritas are perfect for a fun afternoon in the sun.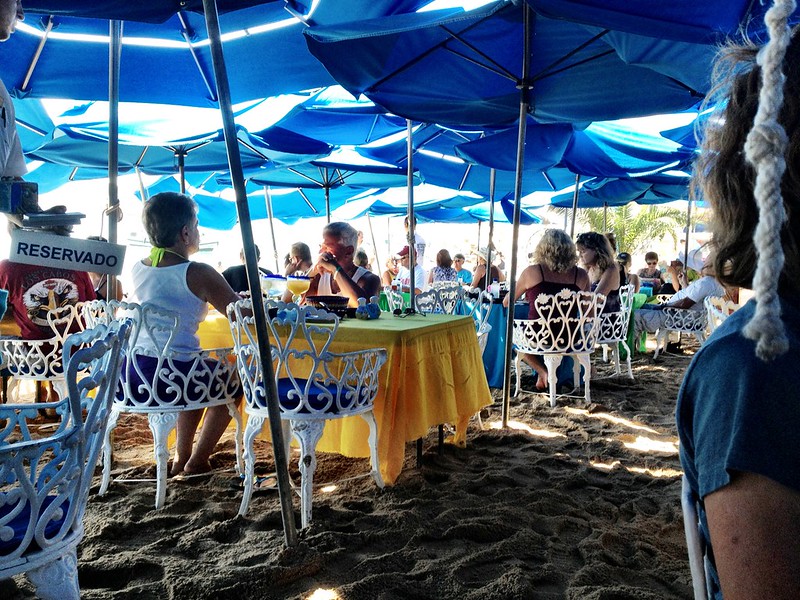 8. Taste the Ocean at Hacienda Cocina y Cantina, Cabo San Lucas
For a modern twist on classic Mexican dishes, head to Hacienda Cocina y Cantina at Hacienda Beach Club & Residences. Their shrimp tacos and chile relleno are sure to please, and you can enjoy them with a beautiful view of the ocean.
This open-air setting is surrounded by stunning Mexican architecture, rewarding diners with dramatic vistas overlooking Land's End and the Pacific.
9. Head Downtown to La Lupita, Cabo San Lucas
This trendy downtown restaurant offers creative Mexican cuisine that's perfect for a night out with friends. The octopus tacos and cochinita pibil are both flavorful and filling, and the fun atmosphere will keep you coming back for more.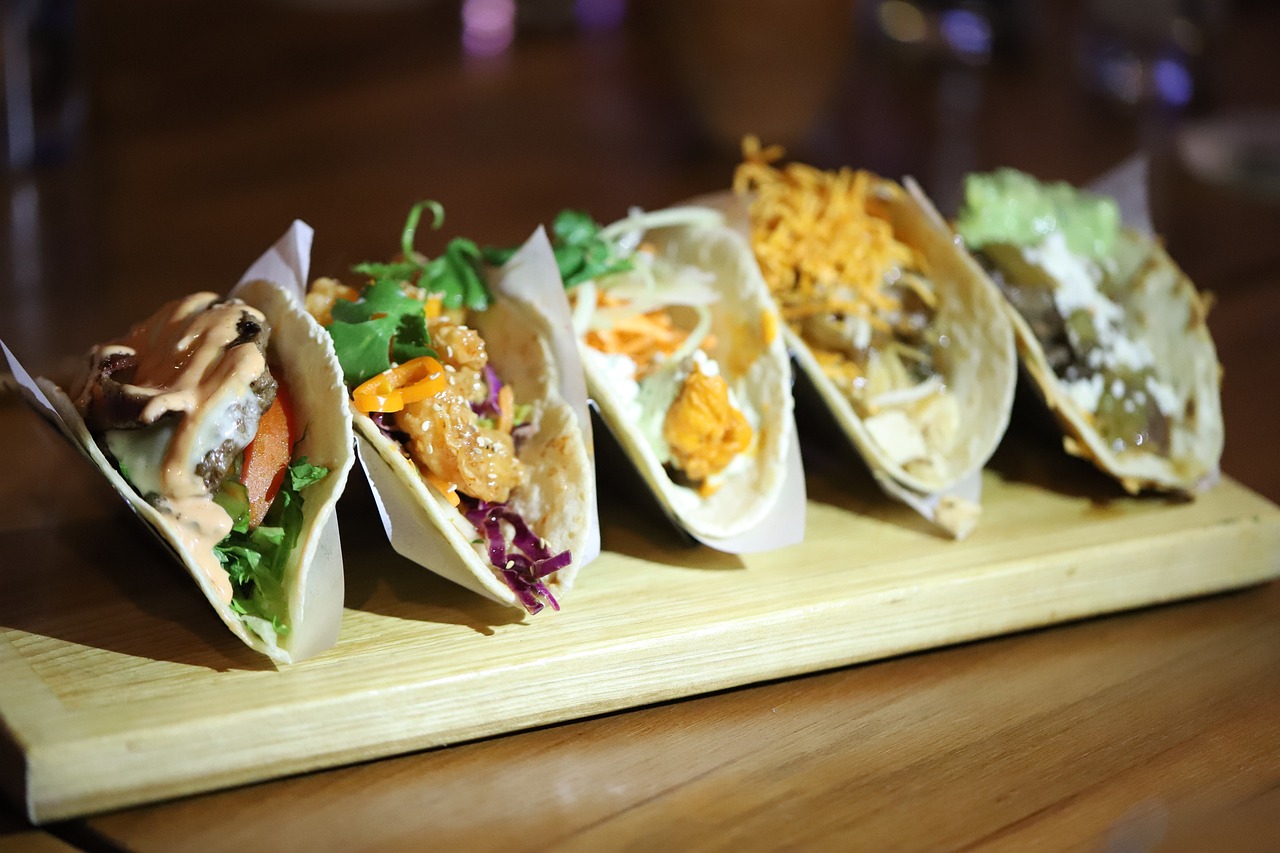 10. Enjoy the Marina at Lorenzillo's, Cabo San Lucas  
If you're in the mood for some fresh seafood, Lorenzillo's at the Cabo San Lucas Marina is the place to go. Their lobster and seafood paella are both delicious and Instagram-worthy, but be prepared to shell out some cash for these tasty dishes!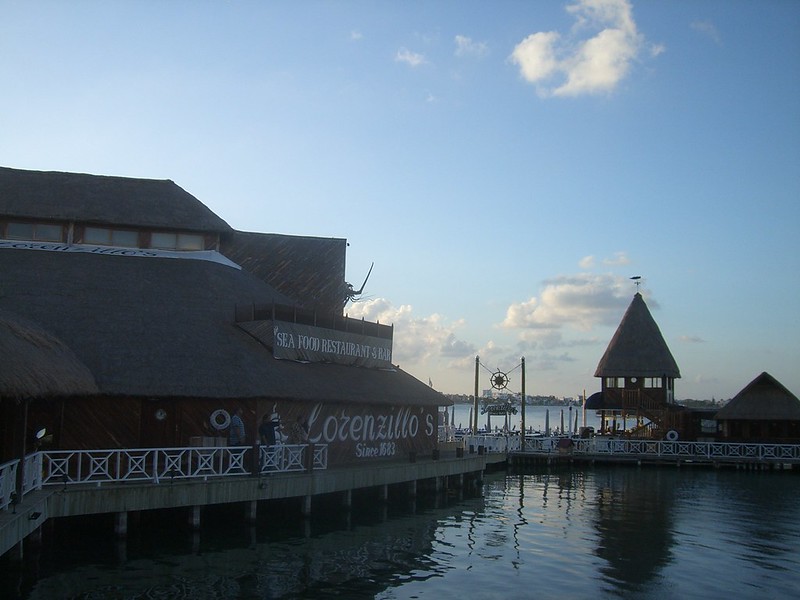 Is your mouth watering yet? We hope this list has given you plenty of food for thought ahead of your trip to Cabo San Lucas! Whether you're looking for fresh seafood or traditional plates, the area is packed with colorful restaurants to enjoy with your fellow travelers.
If you're staying in Cabo San Lucas for a while and want to enjoy the best outdoor activities, join High Tide Los Cabos for adventure tours in nature. From surfing to snorkeling and more, we offer visitors a chance to see all the beautiful wildlife we share our shores with.
Get in touch if you'd like to talk to us about any of our tours, but until then, happy eating!