The Best of Cabo San Lucas: A Traveler's Guide
Cabo San Lucas is a vibrant city located at the southern tip of the Baja California Peninsula in Mexico. Known for its pristine beaches, world-class golf courses, and exciting nightlife, Cabo San Lucas is a top tourist destination. 
Whether you're looking for relaxation or adventure, Cabo San Lucas has something for everyone. In this ultimate traveler's guide, we'll explore the best of Cabo San Lucas to help you plan an awesome vacation.
High Tide Los Cabos love introducing travelers to this beautiful part of Mexico. Our tours to Cabo San Lucas include a Kayaking & Snorkeling Tour at the iconic Arch and surf lessons at Los Cerritos. Both are epic ways to enjoy the crystal clear waters and marine life at Cabo.
As outdoor enthusiasts who champion Baja Sur's world-class surfing and beaches, we offer multiple adventure experiences suitable for all levels. Whether you're at home in the ocean or more comfortable on dry land, we have plenty of exciting places to explore. Just get in touch for recommendations!
Getting to Cabo San Lucas
Located on the southern tip of Mexico's Baja California peninsula, Cabo San Lucas is easily accessible by air, with the Los Cabos International Airport serving as the main point of entry. 
Many airlines offer direct flights from major cities in the US and Canada, making it a convenient destination for travelers. As Cabo is a resort location, many accommodations are located along the pristine coastline.
When it comes to getting from the airport to Cabo San Lucas, there are a few transportation options available. Taxis are a convenient and relatively affordable option, with fixed fares that you can purchase at a booth outside of the terminal.
Shuttles are another option and can be a more cost-effective choice if you don't mind sharing the ride with other passengers. Private transfers are a more luxurious and convenient option, with many hotels and resorts offering their own private transfer services. 
Finally, if you prefer to have your own transportation, you can rent a car at the airport from one of the several car rental companies located there.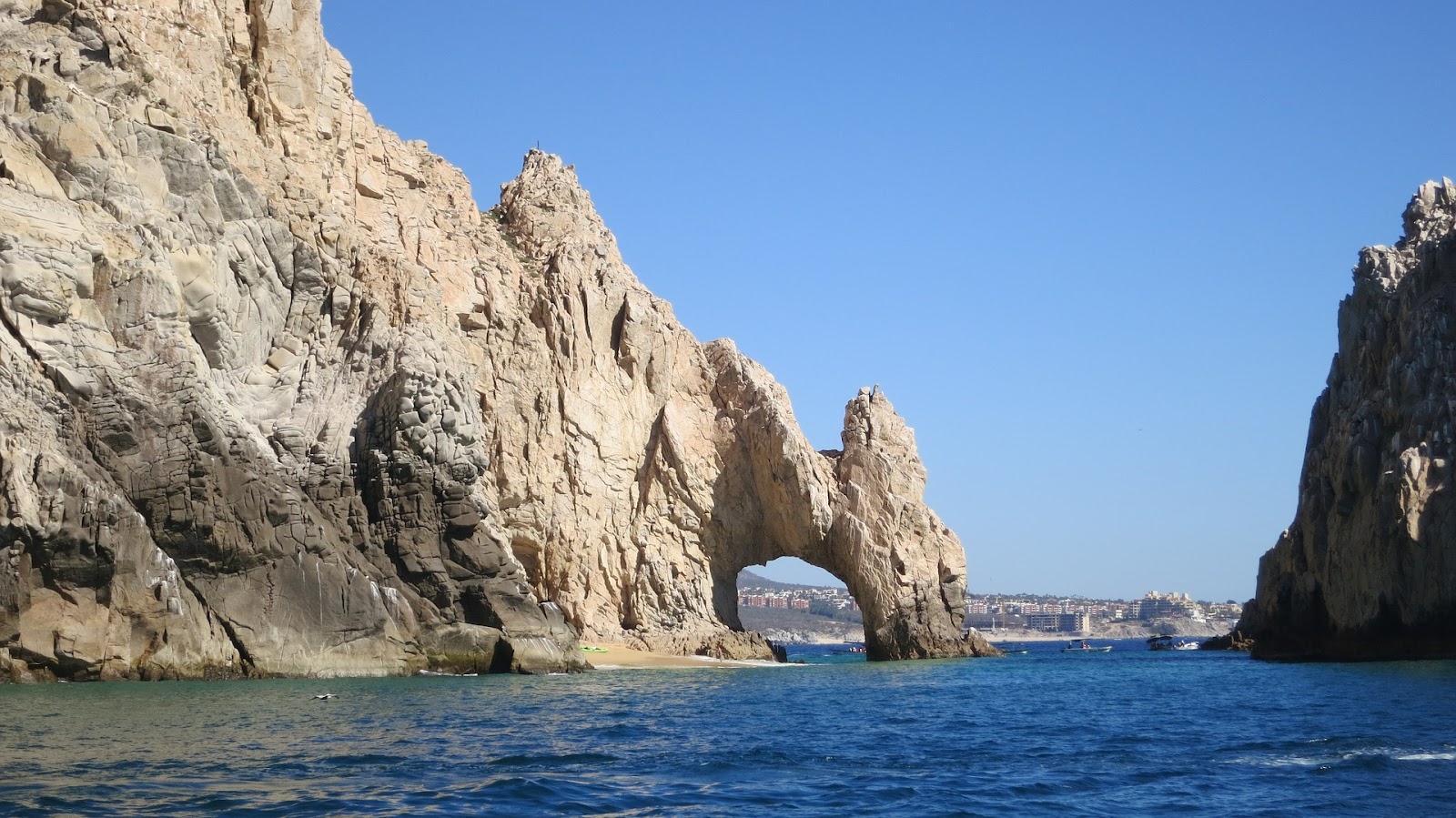 Where to Stay in Cabo San Lucas
Cabo San Lucas offers a wide range of accommodation options to suit all budgets and preferences, from luxury resorts to budget-friendly hostels.
Luxury Resorts
Cabo San Lucas is home to several high-end luxury resorts, many of which offer stunning ocean views, world-class amenities, and top-notch service. If you're looking for some luxury accommodation, look no further!
Some of the most well-known luxury resorts in the area include the Waldorf Astoria Los Cabos Pedregal, the One&Only Palmilla, and the Esperanza, an Auberge Resort.
Mid-Range Hotels
For those looking for a more affordable option, there are a variety of mid-range hotels in Cabo San Lucas that offer comfortable accommodations and convenient locations. This way, you can still experience great service and a comfortable stay but have money to spare for adventures.
Some popular mid-range options include the Bahia Hotel & Beach Club, the ME Cabo by Melia, and the Riu Palace Cabo San Lucas.
Budget-Friendly Hostels
For budget-conscious travelers, several hostels in Cabo San Lucas offer affordable accommodations in dormitory-style rooms. These are neat, basic local options for students or travelers looking for a place to lay their heads.
Some popular hostels in the area include the Baja Cactus Hostel, the Mayan Monkey Cabo Hostel, Hotel Santa Fe, and the Cabo Inn Hotel.
Vacation Rentals
Another popular option in Cabo San Lucas is to rent a vacation home or condo. This can be a great option for families or groups of friends who want more space and privacy than a traditional hotel room. Check out Airbnb and VRBO to snag a place that suits all budgets and preferences.
Things to Do in Cabo San Lucas
Visit El Arco de Cabo San Lucas
El Arco de Cabo San Lucas, also known as Land's End, is a natural rock formation located at the southern tip of the Baja California Peninsula. This iconic landmark is a must-see when visiting Cabo San Lucas. 
You can take a boat tour to get up close to the rock formation and snap some photos. If you'd like to explore a little more up close and personal, High Tide Los Cabos offers a kayaking and snorkeling tour of El Arco.
Expect to see sea lions, an array of multicolored fish, and the place where the Pacific Ocean joins the celestial emerald waters of the Sea of Cortez. Our glass-bottomed boats offer an experience like no other!
Relax on the Beach
Cabo San Lucas is home to some of the most beautiful beaches in the world. Medano Beach is the most popular beach in Cabo San Lucas, known for its soft sand and calm waters. Located near the heart of downtown Cabo, this lively beach is a great place to party and make new friends.
Playa del Amor, also known as Lover's Beach, is another popular beach that can only be accessed by boat. This water taxi will take you along to the beautiful beach, which is the perfect spot for a day of snorkeling and swimming in a relaxed setting.
Pedregal Beach is located near the official Southern Tip of Baja California Sur. While it's not safe to swim in the sea, this quiet beach is an idyllic spot that makes you feel like the only person in Cabo. With dramatic rock formations along the quiet shoreline, Pedregal is a place to think and relax.
To read more about the amazing beach options in Cabo San Lucas, check out our blog, which covers even more of The Best Beaches in Baja California Sur.
Learn How to Surf
Los Cerritos is located on the Pacific side of the peninsula and is an ideal place to catch a wave. The waters are ideal for new surfers to learn the basics in this world-renowned Cabo surf spot with a beach break. 
Los Cerritos is exposed to northwest swells that can light up for days in super clean conditions. Our expert team of professional guides can also recommend some more dramatic spots for intermediate and advanced surfers.

Snorkel Beneath the Sea
If you want to experience the serene marine life in Cabo, our Guided Cabo Snorkel Tour is ideal for beginners and seasoned snorkelers. Join us to visit Santa María and Chileno Bays, two of the safest swimming bays in Cabo, and enjoy the enchantment of being under the sea. 
Witness sub-tropical fish and marine life in their natural habitat among stunning coral and rock formations as you glide under the warm waters. This immersive adventure is a unique way to explore Cabo and meet some of the underwater residents!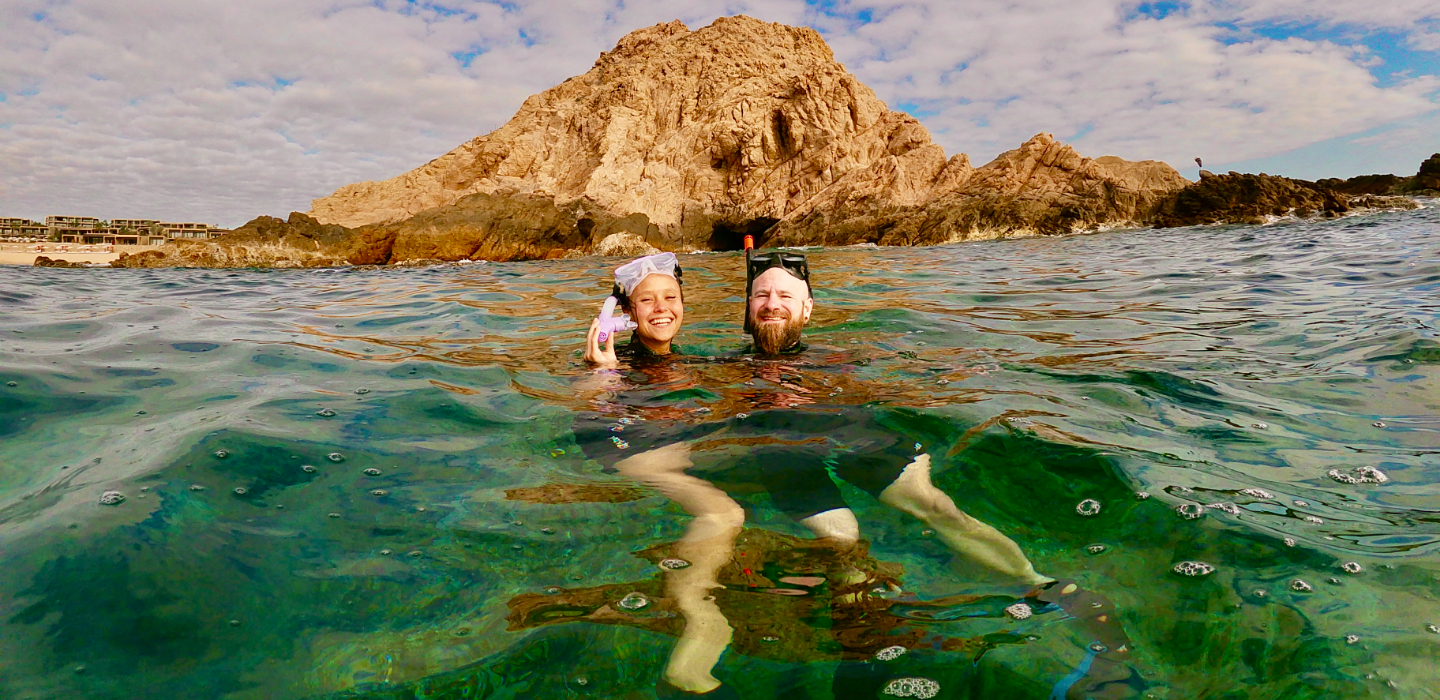 Go Whale Watching
If you're visiting Cabo San Lucas between December and April, you can go whale watching. Every year, thousands of gray whales migrate to the warm waters of the Baja California Peninsula to mate and give birth. 
Take a whale-watching tour to see these majestic creatures up close for an unforgettable experience on the water.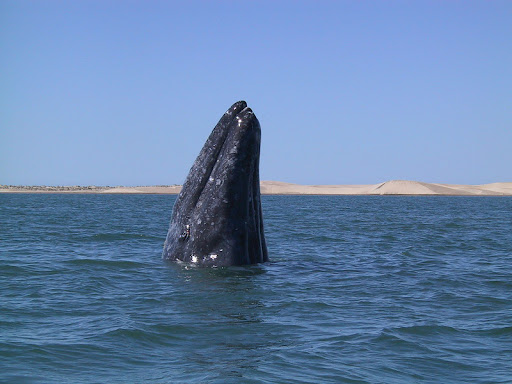 Play Golf
Cabo San Lucas is home to several world-class golf courses, including the Cabo del Sol Golf Club and the Diamante Cabo San Lucas. These courses offer breathtaking views of the ocean and challenging holes for golf enthusiasts.
Experience the Nightlife
Cabo San Lucas is known for its thriving nightlife scene. At night, the city sparkles into life and you'll hear the music from several bars and nightclubs as you walk along the shore. 
Popular spots include the famous Cabo Wabo Cantina, owned by rocker Sammy Hagar, the Jungle Bar, and Monkey's Cave Bar. Whether you're looking for live music, dancing, or a casual drink, Cabo San Lucas is a great night on the town.
Where to Eat in Cabo San Lucas
If you want authentic Mexican food, you won't be disappointed in Cabo. Many local restaurants and bars are family-owned, combining fresh flavors with a personal twist. We've rounded up some of our favorite places to eat in our 10 Best Restaurants in Cabo San Lucas blog, but here are a few to whet your appetite.
La Golondrina
La Golondrina is a family-owned restaurant that serves authentic Mexican cuisine. The menu features traditional dishes such as tacos, chile rellenos, and mole. The restaurant is located in downtown Cabo San Lucas and is a popular spot among locals and tourists for delicious bites.
The Office on the Beach
The Office on the Beach is a beachfront restaurant that offers a casual atmosphere and delicious food. The menu features seafood dishes like fresh ceviche, fish tacos, and shrimp cocktails. The restaurant is also known for signature cocktails and live music.
Edith's
Edith's is a fine dining restaurant that serves contemporary Mexican cuisine with a Baja twist. The menu features dishes such as lobster tacos, grilled octopus, and seafood paella. Edith's is known for its beautiful outdoor seating area and attentive, friendly service.
Travel Tips for Cabo San Lucas
Be Mindful of the Weather
Cabo San Lucas is located in a desert climate, which means it can get very hot during the day and cool at night. Be sure to pack sunscreen, a hat, and light clothing to stay comfortable.
Learn Some Basic Spanish
While many people in Cabo San Lucas speak English, it's always a good idea to learn some basic Spanish phrases to help you get around and communicate with locals.
Be Aware of Scams
Like any tourist destination, Cabo San Lucas has its fair share of scams. Be wary of people offering tours or services that seem too good to be true, and only use reputable tour operators.
Stay Hydrated
Drinking plenty of water is important when traveling to Cabo San Lucas, especially if you're spending time outdoors. Be sure to drink bottled water and avoid tap water.
Unbeatable Adventures in Cabo with High Tide Los Cabos…
Cabo San Lucas is a beautiful and exciting destination that offers something for everyone. Whether you're looking to relax on the beach, play golf, or experience the vibrant nightlife, Cabo San Lucas has it all. 
With this traveler's guide, you'll be well-equipped to plan your next trip to Cabo San Lucas and make the most of your time in this stunning city. Whether you plan to join High Tide Los Cabos on our outdoor adventures like kayaking and surfing or stick to the shore and sunbathe, Cabo is a beautiful place to vacation.
If you'd like any local travel tips in the planning stages of your next break, drop us a line. Our bilingual team is here to help make your Mexican vacation magical.